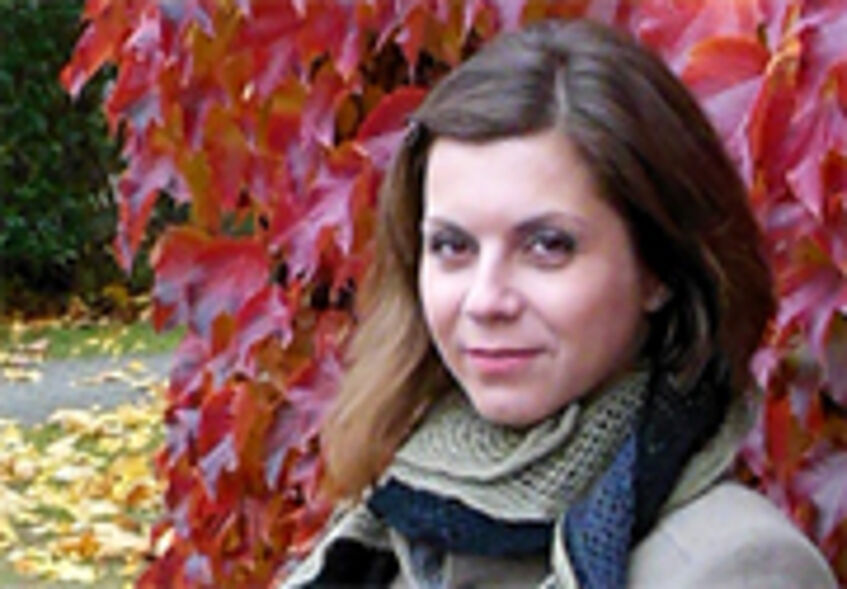 ---
Mrs. Asimina Koukou pursues a PhD at the Department of Communication of the University of Vienna, under the supervision of Professor Katharine Sarikakis and ao. Univ.-Prof. Dr. Wolfgang Hofkirchner. In January 2014, she was awarded the "Ludwig von Bertalanffy Phd Scholarship" for a period of three years, offered by the Bertalanffy Center for the Study of Systems Science (BCSSS). Her PhD project aims to understand the notion of the public sphere in the context of systems theory, stress on the necessity of a revitalised public sphere for a sustainable democracy/society and highlight the crucial role of the (social) media in the public sphere in times of crisis.
Asimina holds a degree in Philosophy, Education and Psychology (University of Ioannina, 2004) as well as in Mass Media and Communication (National and Kapodistrian University of Athens, 2008). She completed her Master's degree in European and International Relations at the University of Athens (2010). Her master thesis elaborated on "The United Nations' Global Compact: Its contribution to the protection of the environment – Examples from Greek reality".
Regarding professional experience, she has worked at the Hellenic Audiovisual Institute, the primary Greek research organisation in audiovisual communication. Also, she has served as a country coordinator for the European Youth Media Days event (2008), held by European Youth Press and the European Parliament. She planned and facilitated a workshop about energy sources and climate change. She has worked as a teacher of Greek language and Sports Journalism both at the Ministry of Education and Religious Affairs and at Vocational Training Centre of Sivitanidios Public School.
---